FTS Direct Mixed
Container Program
Discover the industry's game changing solution
Brought to you by Furniture Technology Source powered by BrandSource
Leveraging the buying power of BrandSource members and harnessing the power of Furniture Technology Source to provide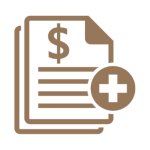 Favorable Billing Terms and Flexibility
Convenient Freight and Pickup Options
Marketing and Merchandising Content
Grow Your Business With FTS Direct
Learn how our mixed container program can help your business stay ahead of the competition.
We have a wide range of premium materials that you can use to customize your order.
Join now and grow your business with the next generation of endless aisles solutions.
The Reclining Series blends comfort, versatility and functionality with its motion operating system.
Factory Direct Products at World-Class Margins
Furniture Technology Source (FTS), the digitally-augmented home furnishings arm of AVB BrandSource, is taking its commitment to members to a new level with the introduction of a direct-sourcing program called FTS Direct.
An Insider's View: What You Missed at HighPoint 2023
From new products to new members, take a peek at all that was unveiled for our independent furniture retailers.