ChargeAfter offers a cutting-edge fintech solution that connects merchants and lenders to offer consumers personalized financing options from multiple lenders with one application!
With its data-driven decisioning engine and network of global lenders, ChargeAfter delivers the most relevant financing offers to consumers from multiple lenders to drive higher approval rates, increased average order values, and more sales.
It's All About the Numbers!
Customers who can't find what they're looking for are choosing not to wait
Seeing it in action! more options. more choices
ChargeAfter is a third party multi-lender solution with a waterfall financing system. A consumer can fill out 1 application on a member site and depending on their credit information, it will run through multiple lender offers to give the consumer their best finance options. With more choices, approval rates are higher and consumers get more spending money – which ultimately can increase our members' average order value (AOV).
Over one-third of U.S. consumers
have used a consumer financing service
87% of consumers aged 22 to 44
are interested in monthly installment plans
The consumer financing industry has seen a
260%+ growth in financing requests since COVID
Only 33% of consumers
between the ages of 18-29 have credit cards
40% of millennials and 57% of GenXers
have already used financing
U.S. eCommerce growth exceeds
2 year projected growth in just 6 months
LEARN MORE ABOUT OUR GROWING NETWORK OF LENDERS, REACH OUT TODAY!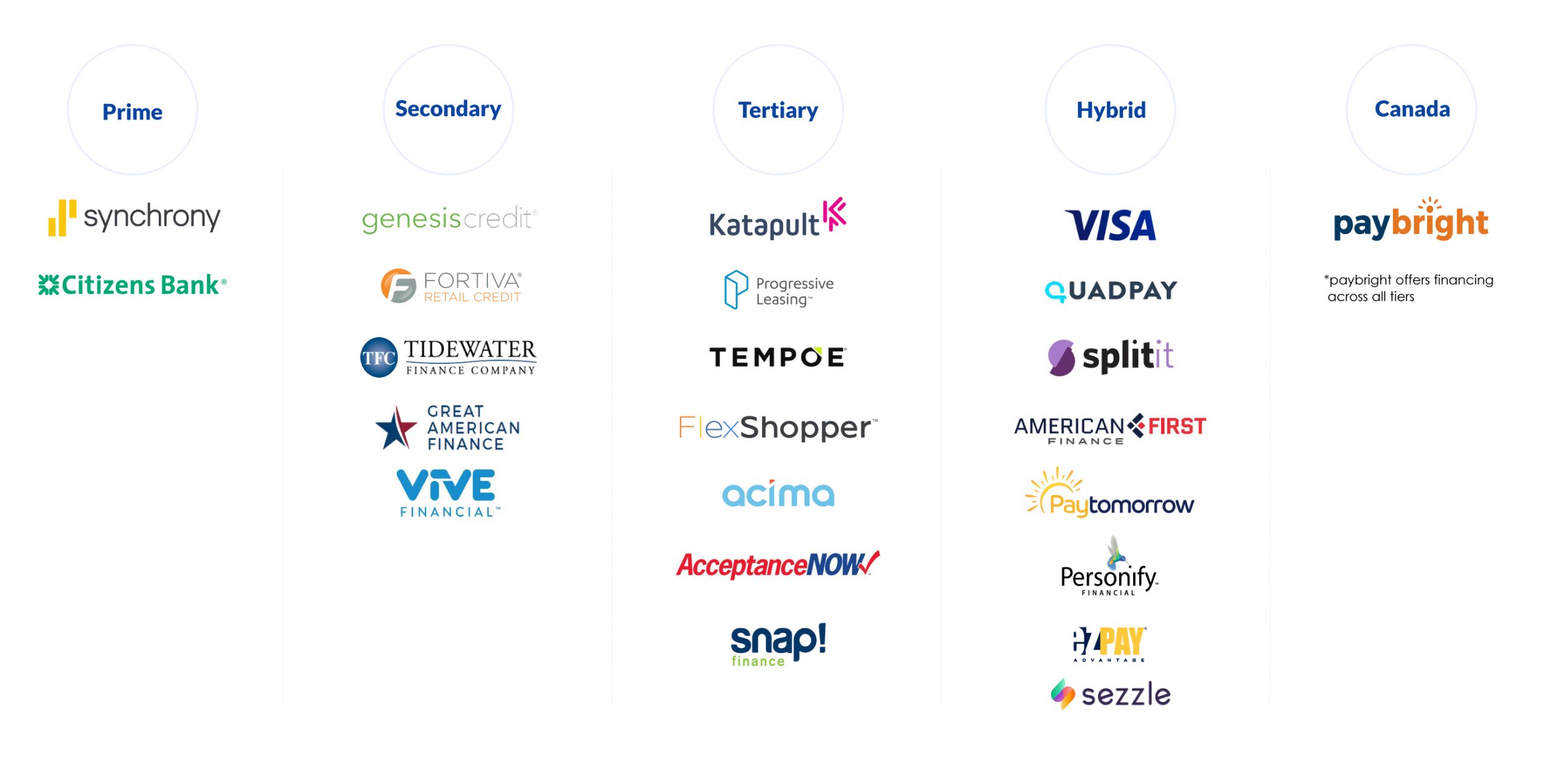 AVBM ChargeAfter Integration
Please click below to sign up now. Need more info? Call (916) 407-5165